Watermill – Let's Talk about Plastic! (Giersleben near Magdeburg)
Topic:
11: Climate and sustainable lifestyle
Special Topics:
Climate for Peace Programme:
Work Types:
Environment / Restoration, renovation / Study, discussion, research
Number of places still available:
2
Free places last update:
18 Jul 2019
International age:
18 - 26
Extra fee to be paid in the hosting country:
0.00
Required Language:
English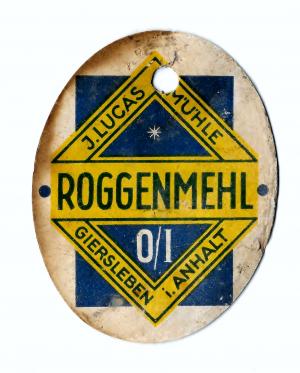 Description: The Lucas Mill is located in Giersleben, a small village near Aschersleben in Saxony-Anhalt. The association 'Lucas Mühle e.V'. was founded in 2018 by 7 people. Being a very new project there is a lot to do and to get active with. We dedicated our association to strive for an ecologicalnand organic way of using the land around the mill. Make it a place where people can meet, exchange knowledge, and experience and also traditional skills. No matter how old someone is, or where the person comes from. The people that are active around the mill are very diverse, and put in a lot of effort during their free time.
Type of Work: - maintenance of the building;
general garden/farm work, planting trees, weeding the yard;
wood work, handicrafts, reconstructing of parts of buildings on site.
Study Theme: - learning about the Lucas Mill and general wheat production in Germany;
workshop about conscious plastic usage (status in the countries of participants, finding possible solutions to the problem).
Accommodation: Indoor sleeping area with mattresses in a big room (no gender segregation possible). Simple sanitary conditions. Veggies from the garden or grown locally. Little to no meat. Breakfast and dinner will be prepared by the participants. Lunch will be taken care of by friends of the project. Please bring outdoor clothes, good shoes/boots, a warm sleeping bag and be prepared for cold nights. It is hard to predict the weather in August in Germany.
Requirements: Readiness to do physical work up to 6 hours daily. Ability to adapt to very basic conditions. Enjoying farming and crafting work with all its many and varied challenges and possibilities. Curiosity to learn, try and develop new skills. Mindfulness, team-spirit and self-initiative desired. Interest in the topic of plastic.
Notes: We will visit Aschersleben, the oldest city in Saxony-Anhalt. One day after work we are going to have an intercultural evening where you can share sweets, songs, dance, and so on from your home countries. After the working days we will offer a presentation about what we have done to the public of the region. Bring working clothes, and boots that can get wet. At the moment there is no WiFi on the property, prepare to live without it for one week. We are going to have 3 workshops about plastic, please inform yourself about plastic usage in your country.
Organization Description: This workcamp is organized by the German branch of Service Civil International (SCI). SCI Germany was founded in 1946 and is approved as a non-profit organisation. We are one of the oldest peace and volunteer organisations. SCI Germany aims to promote peace, non-violence, international solidarity, social justice, sustainable development and cross-cultural exchange through international voluntary work. We cooperate with a network of branches and partners in more than 90 countries. Every year, SCI Germany organizes about 50 international workcamps in Germany.