Mangrove Karimunjawa Project
This project is part of the SCI North South Programmes. Volunteers should be 20 years old, have previous volunteering experience and take part in the Preparation Workshops organised by their sending branch. More details from your sending branch.

Topic:
13: Community life
Work Types:
Environment / Restoration, renovation
Number of places still available:
15
Free places last update:
16 Feb 2019
International age:
18 - 99
Extra fee to be paid in the hosting country:
2970000.00 Indonesian Rupiah
Required Language:
English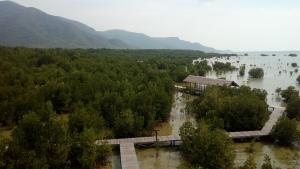 Description: Karimunjawa Island is one of the most famous tourist destination in Central Java. This place provides the joyful of tropical lives experiences for travelers. The visitor number grows getting more and more by years. In the other side, this area has lack of education and eco-friendly lifestyle. The environment problem becomes issue such as abrasion, and corrosion of the coral reef.
Type of Work: We will work closely with local conservation office and local host family. There are physical & non-physical activity. Physical activity are mangrove planting, beach cleaning rally, and re-planting dead trees. The non-physical works are visiting schools and local community or local activity center.
Accommodation: Karimunjawa Islands, Central Java Province
Requirements: You will work mostly with local community the schedule will be changeable depend on their availability. This program requires some volunteers to have: Social work, Management, Administration and economic development education background will be desirable, high motivation to learn simple Bahasa Indonesia to communicate with local people & has experiences in organize training, and simple workshop.
Approximate Location: Karimunjawa Islands, Central Java Province
Notes: Hot weather with raining sometimes, please bring your sunblock & rain coat.
Apart from the activities you able to enjoy snorkeling, diving, and sun bathing along the seashore and visiting another island surrounding Main Island. Karimunjawa islands has approximately 20 islands.