Local communities and culture in Evijärvi
Topic:
12: Art, culture and local history
Work Types:
Environment / Cultural heritage / Manual
Number of places still available:
1
Free places last update:
10 Jul 2019
International age:
18 - 99
Extra fee to be paid in the hosting country:
0.00 Euro
Required Language:
English
Child friendly camp
Yes (Minimum age: 0)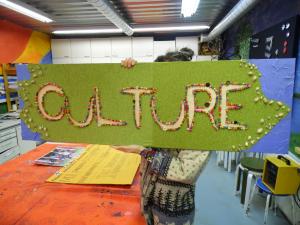 Description: Evijärvi is a small municipality with a bit over 2500 habitants. The municipality wants to encourage the local villages to create international contacts and inspire the locals to be active in the community by offering a small fund for the local associations and villages to host a part of an international workcamp. Thus, the official camp host and the funder is the municipality but the work will be managed by the local associations such as local youth organisations, local museum and cultural heritage association and the Lutheran parish. Due to the wide co-operation, the workcamp offers a great opportunity to the volunteers to have a deep dive into the local traditions and history as well as meeting the locals from all ages.
Type of Work: Mainly different kinds of manual maintenance work and clearing the surroundings type of tasks, as well as assisting in organising small one-day events such as Open doors Day in the local museum and Traditional Games Day for the local youth. In addition, the volunteers may help with translating the texts for visitors of the museums and other sites into their own languages. There will be several different work locations and sites, depending on which association will be responsible for the work each day.
Study Theme: Learning about the region, local history, cultural heritage and meeting the locals of all ages. For instance, during the camp the volunteers will help at the local museum and at the house for log drivers - a traditional Finnish occupation dating back to the times when timber was transported on the rivers manually by men balancing on top of the logs and using only long wooden sticks to guide the logs through the rapids and river bends. Though the logs are no longer transported by river, log driving traditions have lived on.
Accommodation: In a local school building with facilities to do your own laundry, showers and kitchen. Sleeping on mattresses on the floor, so please bring your own sleeping bag with you.
Language: English
Approximate Location: Evijärvi, the Southern Ostrobothnia region, Western Finland
Notes: The volunteers will use bikes to go to the works sites. Families are most welcome if the shared accommodation is not a problem.