Artopolis II – Sounding, Kosjeric
Topic:
12: Art, culture and local history
Free places for Females:
0
Free places last update:
01 Aug 2019
International age:
18 - 99
Extra fee to be paid in the hosting country:
0.00
Required Language:
English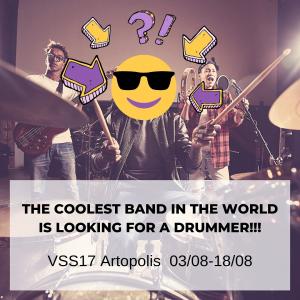 Description: The main point of the sounding workshop is to combine the songs and sounds from all over the world (mostly from home countries of the workshop participants) using different instruments and connect them all into one compound performance in accordance with the theme of the camp.
Type of Work: Also, the idea for the this workshop is based on picture and sound interaction and wider communication as well as possible collaboration with other workshops that take place in Kosjeric camps (STREET GALLERIES and KIDS WORKSHOP). The work process will be separated into three phases: Sound and spaces – participants would carry out music for the video material that will be recorder in various localities; Sound and colour – in cooperation with mural workshop, participants will produce several compositions connected with mural and graffiti that will be produced during the camp.
Accommodation: Local host families or rooms in a shared house. Food will be provided.
Requirements: It is necessary to be able to play at least one music instrument on advanced level.
Approximate Location: Kosjeric is a small town in the western part of Serbia (120 km south from Belgrade), well known for its beautiful nature. Thanks to its natural features and well organized authentic rural tourist households, Kosjeric is one the leading destinations of rural tourism in Serbia. Main agricultural activities of Kosjeric are cattle-breeding and fruit production, so the whole area is abundant in fruit orchards of extraordinary quality, around which livestock enjoy the freedom to roam in the pastures.
Organization Description: Young Researchers of Serbia is a Serbian non-profit, non-governmental organization founded in 1976, whose vision is to be the driving force for all those whose aim is to make our planet a more peaceful, just and healthy place. Driven by science and education, their mission is to contribute: • to environmental protection and nature conservation, • to development of volunteerism and its values, • to scientific creativity and active youth participation www.mis.org.rs