Cultural Meetings in School
Topic:
7: Children and youth
Work Types:
Teaching / Work with children / Language study
Free places for Females:
1
Free places last update:
12 Sep 2019
International age:
18 - 25
Extra fee to be paid in the hosting country: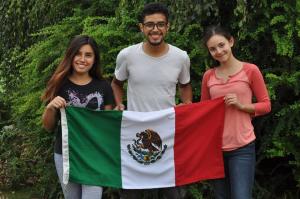 Description: Brobyskolerne is a public school from 0-9th grade with 450 pupils and a kindergarten with 50 children. The children come from the local area sourrounding the school. You can read more about the school in Danish at https://brobyskolerne.skoleporten.dk/sp
Type of Work: During the two week where the Work Camp takes place. There school has special teaching program. The first week the overall topic will be intercultural meetings. During this week you will tell the pupils about your home country and culture as well assisting in teaching about other cultures. The Work Camp participants will be spread out in different classes, meaning that all of you won t do the same. The teachers who normally teach the classes will be in charge of the teaching and instruct the work camp participants in how to assist in their classes. During the second week of the Work Camp the overall topic will be Harvest . Here you will pick apples with the pupils and help producing marmalade, juice, cheese and etc. Apart of from assisting during class, the Work Camp participants might also do activities with the children outside class, during breaks. It will all be coordinated with the school staff once your are at the Work Camp. If you have any good ideas to activites that you would like to do, your are more than welcome to suggest them to the school staff.
Accommodation: Sleeping facilities:You will be sleeping 8 nights at the school. There will be bathroom facilities. The rest of your stay (4 nights) you will be hosted by families who lives close to the school. Food:While staying at the school Work Camp volunteers wil be served lunch in the cafeteria. You can use the kitchen facilities at the school to cook breakfast and dinner. While staying with a host family, you will be served food.
Language: eng,
Requirements: A clean criminal record is required by Danish law when working with children. It is necessary to send a copy of your record as soon as you have been accepted to the camp. A motivational letter is required. Please write I 1/2 a page, explaining why you want to attend this camp.
Approximate Location: In your spare time you can vistit the beautiful beaches and nature that is nearby. You will be able to use the public transportation to get to turist attractions such as the H.C. Andersens house.