Hilly, Green and Happy (Tübingen)
Topic:
10: Environment protection
Special Topics:
Climate for Peace Programme:
Work Types:
Environment / Manual
Number of places still available:
3
Free places last update:
02 Sep 2019
International age:
18 - 99
Required Language:
English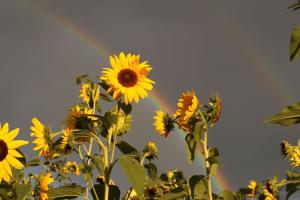 Description: Look forward to manual work in beautiful nature and open-hearted village life. This ecology workcamp is a cooperation with the regional office for nature and landscape protection in Tübingen and the regional organization for the preservation of the cultural heritage. Two hills of a former wine growing area near the famous old university town of Tübingen in Hirschau are well-known as a habitat for rare and endangered species and have been declared nature reserves. These areas have to be maintained regularly. Bushes and trees should not overrun vegetation, therefore shelters have to be built for protection. If you want to get further information on the region, please click here.
Type of Work: Working with experts; woods and meadows have to be cut and cleared and dead wood has to be removed from the protected area.
Study Theme: Agriculture and environment; ecological issues; biotope and nature protection; geology; study tour to explore flora, fauna and habitat; history of Tübingen.
Accommodation: In a municipal building on camp beds. Sanitation in the same building. You will cook together in the big kitchen.
Requirements: Interest in ecological topics; being prepared for physical work.
Approximate Location: Tübingen is situated about 50 km south of Stuttgart in a beautiful area of Baden-Wuerttemberg. The cityscape is characterized by historical monuments on the one hand and by new buildings and institutions such as parks, theatres and museums on the other hand.
Notes: As a vivid university town, Tübingen has numerous pubs and, of course, an active nightlife. It is also a town of historical significance, with many famous half-timbered buildings and the opportunity to punt on the river Neckar (a specialty unique to Tübingen in Germany).
You will work in a slope position; therefore you have to be properly equipped. Sturdy shoes required! Internet only at several places in the village.
Organization Description: This workcamp is organized by the German branch of Service Civil International (SCI). SCI Germany was founded in 1946 and is approved as a non-profit organisation. We are one of the oldest peace and volunteer organisations. SCI Germany aims to promote peace, non-violence, international solidarity, social justice, sustainable development and cross-cultural exchange through international voluntary work. We cooperate with a network of branches and partners in more than 90 countries. Every year, SCI Germany organizes about 50 international workcamps in Germany.