The iMAGInada - Space for freedom of expression
Country:
Spain - Catalunya
Topic:
12: Art, culture and local history
Work Types:
Festival / Manual / Social
Number of places still available:
0
Free places last update:
03 Aug 2019
International age:
18 - 99
Required Language:
English
Motivation letter:
This camp requires an additional motivation letter to explain in more detail why you would like to attend.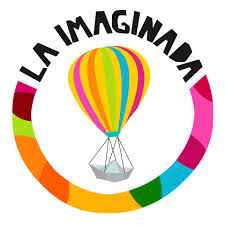 Description: The iMAGInada is a festival promoted by a sociocultural association formed by young people with a common concern: to offer an alternative to the current economic, social cultural model through the creation of spaces for exchange, empowerment, participation and self-sustainability in the framework of the annual festivities of the city.
For five days, the iMAGInada festival transforms the urban environment with the mission of generating a critical and creative space around the following axes: It becomes a critical and creative space around: the dissemination of artists and local associative movements, exchange of knowledge, social inclusion, reflection and individual growth, intercultural contact and conscious leisure activities.
More information, images and videos: www.laimaginada.
Type of Work: Volunteers will help in tasks related to preparations and logistics for the festival: assembling and dismantling of the spaces and infrastructure, setting of space, activities for the children, preparing the social activities (such as forums, world dinners, etc), supporting the kitchen and the bar of the festival and other tasks helping the organization.
WORKING HOURS: Before and after the festival: 10h-14h and 17-21h During the festival: Evening shift: 16 - 21h Night shift: 21 - 2h All hours are approximate and depend on the needs of the space itself.
Study Theme: In our own iMAGInada we have a Forum Space where we talk about different current conflicts, such as refugees, education, food, health, housing and we think it would be very interesting to participate in these spaces (usually the talks of This space is in Catalan or Spanish). In general, the project pursues the defense of freedom of expression and alternative methodologies of social and community transformation. We will put them in context of the reality of our environment and project and we will do some discovery of a project that is taking place locally and that may be of interest to you.
Accommodation: The accommodation will be in a public local school with one community room to sleep, one room designed for cooking and bathrooms with showers. All spaces are mixed. Please, bring your sleeping bag! Regarding meals, they will be prepared by the volunteers in the kitchen of the school. We will give the money that they can spend according to their needs During the days of the festival meals will be served on the spot and will be vegan.
For any special diet needs please let us know in advance!
Language: English, Spanish and Catalan
Requirements: Please, bring your sleeping bag!
Approximate Location: Tarragona
Notes: The selected volunteers will be asked by the hosting organization to answer to a questionnaire presenting themselves and their abilities.
Organization Description: SCI Catalunya is the Catalan branch of SCI, one of the 2 SCI branches in Spain. We are based in Barcelona and our working area covers the Catalan countries (including Catalonia, Valencia, the Balearic Islands and Andorra). The other provinces of Spain are covered by SCI Madrid. SCI was founded in 1982 and he organization works on both a global and local level. On the global level, we organize international workcamps in the above mentioned territory Long Term Voluntary Projects (including EVS), trainings and seminars. . On the local level, we work to promote peaceful social transformation of society in order to encourage sustainable human development and a culture of peace, through volunteer groups, involving our community and local networks.