Camp code:
JP-NIC 10.190901
Topic:
10: Environment protection
Free places for Females:
1
Free places last update:
25 May 2019
International age:
18 - 99
Extra fee to be paid in the hosting country: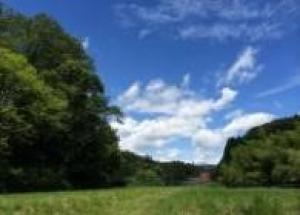 Description: This workcamp has been organized with Akame no SATOYAMA wo Sodateru kai , a local environmental NPO for conservation of SATOYAMA forest since 1999. Since this area is close from big cities Osaka and Nagoya, there were plans to build a golf field and an incinerator, but local people stopped those plans by the movement called National Trust . They founded the group in 1996 to collect donations to buy and protect lands, to accept people who want to enjoy nature, to maintain forests, to create a pond for dragonflies, to host national copse meeting, etc. SATOYAMA needs to be maintained by humans for its biodiversity and water adjustment function. Our ancestors had protected and utilized the forest in ecological and sustainable way, which was neglected by modernization. We will try to revive it by global voluntary power
Type of Work: Volunteers will cut down trees in the forest and carry them out so that SATOYAMA forest can be kept in the healthy condition for biodiversity. For work, volunteers need to use blades and sometimes machineries after the lecture on how to use them. Work is quite hard from morning to evening even in rain if itaeuros not so heavy. Sometimes, we may interact with mentally challenged people who work everyday for the same things as you will do.
Accommodation: Volunteers will stay in a log house. Meals will be cooked by volunteers by turns.
Language: eng,
Requirements: Strong motivation and physical strength are highly needed.
Approximate Location: Workcamp is held in Kami-mitani area, Nabari city, Mie prefecture, about 60 km from Osaka. There are famous falls nearby that many hikers visit.