Camp code:
JP-NIC 7.190903
Topic:
7: Children and youth
Work Types:
Agriculture / Work with children
Free places for Females:
0
Free places last update:
15 Sep 2019
International age:
18 - 99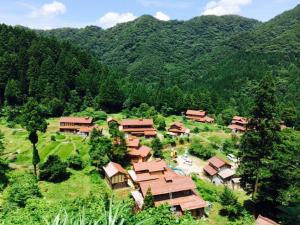 Description: This project has been organized together with Shizentaiken Ozuchi Mura since 2013, founded by local people to keep the Japanese original landscape. There were 140 inhabitants with 20 houses in 1916, but now only 2 people live there Still 10 houses are remained and the area was designated as Nation s Preservation District for Groups of Historic Buildings. This group try to improve this depopulation situation by young voluntary power. Volunteers have been tried to (1)agriculture, (2)maintain the forest, (3)organize the event of culture exchange for local people and (4)exchange of ideas for improvement regional development though workcamp.
Type of Work: Volunteers will work for activate this area. Main work is organizing and preparing for Kids/Junior English camp . From 6 to 18 years old students join and enjoy international days in the beautiful nature. And we possibly also support maintaining rice fields and vegetablesaeuro fields for sustainable life, and do some other work for the community.
Accommodation: Renovated house (Japanese traditional house). Simple shower room. Clean toilet. You don t need to bring your sleeping bag. Volunteers prepare the meals by themselves. Wi-Fi is not available. There is a cat in this village.
Language: eng,
Requirements: High motivation to work hard and simple mountain life in the isolated area, Also respect to the local culture and way of the local organization. Educational experience for kids is welcomed
Approximate Location: The southwest part of Ishikawa prefecture. Ozuchi village is surrounded by mountains, so very isolated, but you can enjoy mountain life in the very beautiful/traditional place. Charcoal making was main industry. (https://goo.gl/maps/kPUu666yx292)