Camp code:
JP-NIC 10.190904
Topic:
10: Environment protection
Work Types:
Agriculture / Environment / Manual
Free places for Females:
0
Free places last update:
17 Sep 2019
International age:
18 - 99
Extra fee to be paid in the hosting country: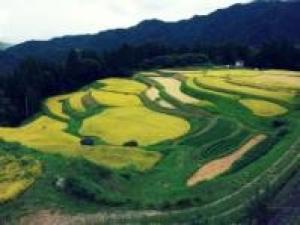 Description: This workcamp has been organized together with Ojiro Tourism Association since 2009. Ojiro is depopulated, aging small village located at the middle of north-west of the Hyo-no mountain in Hyogo prefecture. Nature in this area is really beautiful even though the area is not famous. Local people hope that the people in the cities can enjoy this beautiful nature as well as wonderful local culture. Volunteers are also expected to find attractive points of this village from different points of view of various countries
Type of Work: Maintain the rice field called aeurooetanadaaeuro, a traditional Japanese rice field in the mountain area. Tanada here was selected as one of aeurooethe 100 most beautiful tanadaaeuro in Japan. We will also do some farming work or any work that local people need. We might make signpost of the area for tourists. Discussion about how to make this village attractive.
Accommodation: Local community center. Meals will be cooked by volunteers by turns.
Language: eng,
Requirements: LLove nature, flexibility for many types of works
Approximate Location: Ojiro-ku, Kami town, located in the north-west the Hyogo prefecture, the middle of the Hyo-no mountain.