Camp code:
JP-NIC 10.190913
Topic:
10: Environment protection
Work Types:
Environment / Work with children
Free places for Females:
0
Free places last update:
23 Sep 2019
International age:
18 - 99
Extra fee to be paid in the hosting country: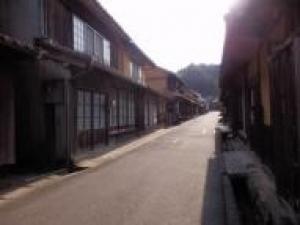 Description: This workcamp has been organized with Organization of Green and Water (OGW) since 2007. OGW was established in 1992 to advocate the importance of prairies and forests in our ecosystem. Iwami Ginzan, a silver mine, was registered as a World Heritage site in 2007. However, the recent lack of maintenance of satoyama forests has caused the unwanted spread of bamboo forests which could destroy stone walls and degrade the scenery. To revitalize the whole city, they are not only working for tangible side such as maintenance of the mine, but also, they contribute intangible aspects such as supporting mentally-challenged local youth, environmental and international exchange education at elementary school, etc.
Type of Work: Volunteers will do various kinds of work such as maintenance of the bamboo forest around the Iwami Ginzan (cutting down trees and converting into chips), cutting grass in the local mountain to conserve biodiversity, visiting elementary schools to organize classes for international interact, playing sports with youths who are isolated from regular society, cleaning a river, etc.
Accommodation: Public house where OGW s office is in. Meals will be cooked by volunteers by turns.
Language: eng,
Requirements: Interest in nature conservation.
Approximate Location: Oda city, Shimane prefecture. About 250 km north west of Osaka. Near the Sea of Japan