Building social inclusion in the Italian hills (Piedmont)
Topic:
9: People with disabilities
Work Types:
Work with people with disabilities / Environment / Manual
Free places for Females:
0
Free places last update:
14 Aug 2019
International age:
18 - 99
Required Language:
English
Motivation letter:
This camp requires an additional motivation letter to explain in more detail why you would like to attend.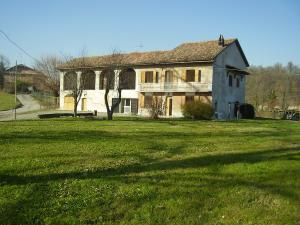 Description: The Panta Rei Cooperative manages 'family-type' communities that host people with intellectual disabilities, aiming to create different paths of autonomy and social integration. By carrying out different activities together, this SCI workcamp intends to achieve a mutual exchange of knowledge and experiences between the guests and the international volunteers. The communities are located in the Piedmont countryside at the hills of Monferrato and close to the main cities of Turin and Asti.
Type of Work: The volunteers will participate in daily activities together with the guests of the community - in particular garden-therapy, small maintenance works, workshops for manual and sports activities, trips, social activities and entertaining games, etc.
Study Theme: The volunteers will learn about orthotherapy and its benefits, about the challenges of social and community life as well as about the local history and culture of the place.
Accommodation: The volunteers will be accommodated in mixed gender rooms within a community structure, separated from that of the regular guests. There are bathroom and kitchen at their disposal. The volunteers will eat with the community guests and will support the social workers in the preparation of the meals. They will be responsible for cleaning the spaces where they sleep. The volunteers must bring their own sleeping bags and towels!
Language: English is the only required language. However, a basic knowledge of Italian is welcomed, as it will facilitate the coomunication with the guests of the community.
Requirements: Good social skills that will allow the volunteers to adapt easily and engage in the entartaining activities for the guests of the community. Part of the work will be agricultural/environmental, therefore the volunteers should be used to manual and physical work.
Approximate Location: Community "Al Gallo" - Via Torino 110, 15020 Murisengo (AL), near the city of Turin
Notes: Alcohol is not allowed in the community and in the presence of guests. There is phone coverage but no wi-fi. There is an ATM in the center of the village of Murisengo. It is recommended to bring board games and / or musical instruments, music and pictures from your own country for the free time and also in order to socialize better with the guests.