Yoga as a way of sustainable lifestlye in La Città dell'Utopia (Rome)
Topic:
13: Community life
Work Types:
Peace / Sport / Yoga
Number of places still available:
0
Free places last update:
03 Sep 2019
International age:
18 - 99
Required Language:
Italian
Motivation letter:
This camp requires an additional motivation letter to explain in more detail why you would like to attend.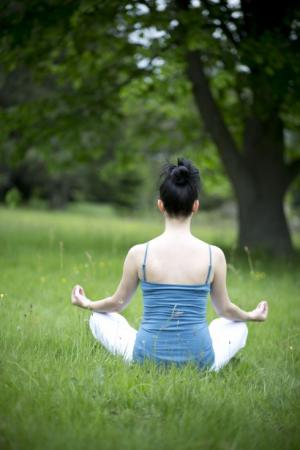 Description: La Città dell'Utopia" (The City of Utopia) is a project of SCI Italy located in San Paolo district, Rome. The project is an experiment in creating active citizenship and local development. Different events, initiatives, workshops concerning the topics of interculturality, sustainable lifestyle and active citizenship take place here. The Eduyoga workcamp was born after the successful experience of the Eduyoga course, which has been part of the weekly programme in Città dell'Utopia for years and which reflects the idea of a sustainable lifestyle in sintony and in relation with the others and with the environment around. For this workcamp, basic level of Italian language (understanding) is required, since yoga and meditation workshops will be done in Italian.
Type of Work: The program forsees a practical part which consists of yoga positions, breathing exercises, relaxation, concentration and meditation. In addition there will be included some activities of gardening and mantainance of the Casale of Città dell'Utopia, as a contribution to the existence of this shared space. The theoretical part will consist of reflections on teaching of Yoga in order to develop balance among the individual components (physical, energetical, emotional and mental) and harmony between the internal and the external world.
Study Theme: The study part will be dedicated to the process of self-reflection and useful insights related to Yoga as a sustainable lifestyle. There will be discussions and workshops on the physical and philosophical aspects of Yoga such as: Presentation and introduction to the evolutive method of Eduyoga; Respiration as a source of life; Healthy habits, hygiene, alimentation; The body of energy, positions and relaxation; The gymnastic of the mind, concentration and meditation; The unitary vision of life.
Accommodation: The volunteers will stay in the hostel of La Città dell'Utopia. There are mixed gender rooms with beds, bedsheets, pillows, blankets. No towels provided. The bathroom and the kitchen are on the same floor and shared. The volunteers will be responsible for the cooking and cleaning of the space.
Language: For this workcamp, a good level of Italian language (understanding) is required, since yoga and meditation workshops will be done in Italian. However, English will be widely spoken as well.
Requirements: The participants will be need to be openminded with willingness to expand their knowledge and have good teamworking skills. They are required to respect the program of the workcamp, to follow the instructions and to participate actively in all the activities.
Approximate Location: San Paolo district, city of Rome