Camp code:
JP-NIC 13.190825
Topic:
13: Community life
Work Types:
Agriculture / Festival
Free places for Females:
1
Free places last update:
13 Jul 2019
International age:
18 - 99
Extra fee to be paid in the hosting country:
0.00
Required Language:
English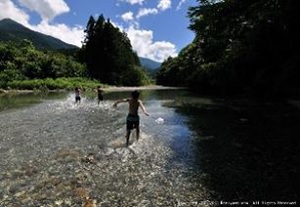 Description: This project is organized for the first time by the local goup. "Sudachi" citrus is one of the local specialties in Tokushima pref. Kamiyama-cho produces 95% of sudachi citrus harvested throughout Japan. This town with 5300 people has aging and depopulation problems like other small communities in Tokushima. There are more fallow because of the shortage of successors for sudachi farmers. We would like you to think of clues to solve problems and ways to hand down the world best skills to the next generation through the experience at sudachi farms surrounded by beautiful nature, and understand the culture and history of Kamiyama-cho.
Type of Work: 1. Support harvesting and shipping "Sudachi" citrus at its season
Help spreading information on SNS to the world about sudachi citrus, such as the history and environment of its birth place in various languages
Study Theme: Help shorthanded sudachi citrus farmers, Help spreading information on SNS about the history and culture of the place of origin for sudachi citrus
Accommodation: Homestay at local farmhouses or lodging facility. Meals will be cooked by volunteers. Sleeping bag is not necessary.
Language: English (Japanese is also welcomed!)
Requirements: Positive attitude, a willingness to work hard and communicate with local people!
Approximate Location: Orono, Kamiyama, Tokushima pref.
Notes: Other activities: Welcome party by locals Video introducing Kamiyama sudachi citrus and people there. https://youtu.be/pl_1t_qYU1Q