Film/video project – SCI peacework
Topic:
12: Art, culture and local history
Work Types:
Art / Peace / Study, discussion, research
Number of places still available:
4
Free places last update:
28 Jun 2019
International age:
18 - 30
Required Language:
English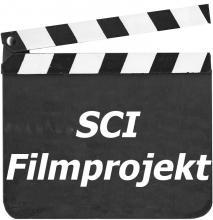 Description: You've always wanted to learn how to produce, shoot and edit a movie? You are interested in social and ecological topics? Then this is the right camp for you. Help shooting a film about SCI's peace and volunteering work. Together with other volunteers you will learn about the work and the history of SCI and about the professional craft of film making. The film will be about workcamps, working and living together, having fun and making friends with new people from all over the world. The film is intended to show that voluntary work and the support of social or ecological projects are important and contribute to the stabilisation of peace.
Type of Work: You will receive a professional introduction to the art of filming (with camera and mobilephone). In this movie project you have the possibility to contribute your own ideas, shoot by yourself, cut the filmed material and create your own movie out of it. You will visit a workcamp in Cologne, do interviews with other participants, visit the SCI office in Bonn and interview SCI members, employees and activists. If you have a mobile phone with video function, please bring it with you. The project is supported by the European Solidarity Corps and you will receive a subsidy for your travel expenses.
Study Theme: - The art of film making
Work and history of SCI
Dealing with the questions: What do climate protection, nature conservation, sustainability, working with people, anti-discrimination and equal rights have to do with peace work? Why is it important?
Accommodation: The camp group will stay in a former, now converted school. You sleep in rooms on camp beds. A big kitchen is provided to cook together in the group.
Requirements: Interest in film production and in topics such as sustainability, climate protection, anti-racism, international understanding, etc.
Approximate Location: Moers is a nice city near Duisburg and Cologne.
Organization Description: This workcamp is organized by the German branch of Service Civil International (SCI). SCI Germany was founded in 1946 and is approved as a non-profit organisation. We are one of the oldest peace and volunteer organisations. SCI Germany aims to promote peace, non-violence, international solidarity, social justice, sustainable development and cross-cultural exchange through international voluntary work. We cooperate with a network of branches and partners in more than 90 countries. Every year, SCI Germany organizes about 50 international workcamps in Germany.