Country:
Russian Federation
Topic:
12: Art, culture and local history
Free places for Females:
5
Free places last update:
17 Feb 2020
International age:
18 - 99
Spoken Language:
English, Russian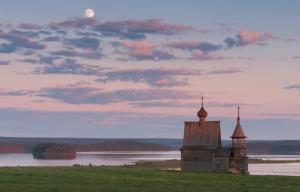 Description: National park Kenozero is a protected area which represents the model of historical human habitat. It is the place that managed to preserve ancient history and culture of the Russian North region. The high level of conservation of the cultural landscapes and their valuable elements make the national park Kenozero the unique region with no analogues in Russia or worldwide. Yet, the thing that makes Kenozero National Park unique is its cultural heritage and survived Russian traditions. There are about 100 monuments of cultic and civil architecture in Kenozero, big and small villages with friendly people, ancient monasteries located in remote woodlands, numerous holy forests. In 2004, Kenozero National Park joined the Global Network of UNESCO Biospheric Nature Reserves. The park has been host
Type of Work: Volunteers will help local residents and employees of the Kenozero National Park to maintain and preserve cultural landscapes. The highlight of this project is haymaking. It is one of the most pleasant rural works, where work is combined with entertainment. Participants will learn how to mow, put haystacks and dry hay in a traditional way.
Study Theme: Free time activities: - trips along Kenozero lake - walks around the ancient villages of Kenozero - visiting the famous Kenozero chapels - getting to know the locals - visiting museums and visit centers of folk crafts of the Kenozero National Park; - workshops of traditional folk crafts.
Accommodation: Volunteers will be staying in a very simple house in Golbachikha village (sleeping bags are needed!). Food will be cooked by volunteers. There is Russian banya (sauna) by the lake. Mobile connection is available via Megafone and Yota operators. During the time of the camp there will be a person responsible for First aid.
Language: English and Russian
Requirements: Vaccination against encephalitis is recommended.
Approximate Location: Arkhangelsk region, Plesetsk district, Plesetsk sector of the Kenozero National Park. Zekhnova village