Taste of rice and Listen stories of Old House
This project is part of the SCI North South Programmes. Volunteers should be 20 years old, have previous volunteering experience and take part in the Preparation Workshops organised by their sending branch. More details from your sending branch.

Camp code:
TW-VYA 12.2012
Country:
Taiwan, Republic of China
Topic:
12: Art, culture and local history
Work Types:
Agriculture / Teaching / Restoration, renovation
Free places for Females:
5
Free places last update:
01 Mar 2020
International age:
18 - 99
Required Language:
English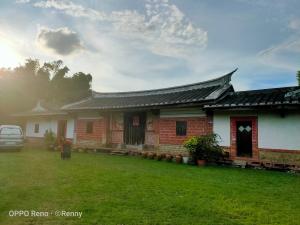 Description: Local youth hand in hand with international volunteers to carry forward the culture of the rice cultivation culture, the hundreds year ancient houses of the community, the community residences, the language application for kids and the cultural understanding improving. To make the urban kids love local culture and enjoy the international. The community is located in the remote area therefore it is a lack of educational resource. Students are facing the challenge of the unequal learning opportunity condition which influences the education opportunity. International volunteers who can assist with the English camping course. To emphasize language learning of kids and broaden their international horizon.
Type of Work: 1- The international volunteers carry out the work plant rice seedling to inheritance the farming culture. 2- The international volunteers assist with the hundred years old house decoration and beautification. The beauty of the ancient house reappearance to be the place of the cultural inheritance. 3- The International volunteers participate in the English summer campaign to teach students English and international culture.
Accommodation: Will provide the classroom with wood floors, sleeping bags and three meals. It might be the school group meal or lunch box. Please prepare your toiletries and personal belonging.
Approximate Location: A rural village in the remote area of Waipu district in the middle-western part of Taiwan close to the downtown of Dajia District.
Google Map: https://www.google.com/maps/place/%E9%A6%AC%E9%B3%B4%E5%9C%8B%E5%B0%8F/@24.3378606,120.6626819,18z/data=!4m12!1m6!3m5!1s0x34690e2a9c92303f:0x93b857078d282c70!2z6aas6bO05ZyL5bCP!8m2!3d24.3377167!4d120.664025!3m4!1s0x34690e2a9c92303f:0x93b857078d282c70!8m2!3d24.3377167!4d120.664025