Support For Youth Entrepreneurship
This project is part of the SCI North South Programmes. Volunteers should be 20 years old, have previous volunteering experience and take part in the Preparation Workshops organised by their sending branch. More details from your sending branch.

Topic:
7: Children and youth
Work Types:
Social / Study, discussion, research
Free places for Females:
6
Free places last update:
01 Dec 2020
International age:
18 - 99
Extra fee to be paid in the hosting country:
200.00 Euro
Breakdown:
Accommodation and food: 60.00 Euro
Transportation: 20.00 Euro
Activities: 60.00 Euro
Hosting organisation support: 60 Euro
Purpose of extra costs:
The participation fee is a contribution requested by Astovot from volunteers participating in international projects. Astovot as any association in Togo does not benefit from any subsidy from the Togolese State. It is the participation fees of the volunteers that enable Astovot to finance its projects. The cost of participation in volunteer workcamps amounts to 200€ per person for 2 to 3 weeks. This participation will cover : accommodation costs; food; accompaniment of the group; administrative costs; purchase of materials and equipment for the project.
Required Language:
French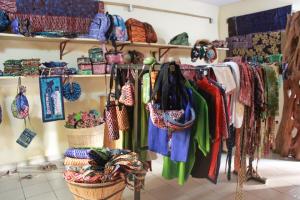 Description: Like most of the developing countries of sub-Saharan Africa, Togo faces several major challenges relating to youth employment. These are the rapid increase in the working-age population and the difficulties of employing young people. Despite the employability programs put in place by the Togolese government to promote entrepreneurship among young people,a large majority of them still lack technical and financial support to start up. Aware of this situation, Astovot has initiated a few years ago a training course in entrepreneurship aimed at young people, in order to share the necessary tools for the creation and management of their own economic activities. This initiative aims to promote entrepreneurship as an alternative to youth unemployment and to give an entrepreneurial chance to young
Type of Work: For this year, it's about identifying and supporting young people aged 18 to 35 who have graduated from vocational training or apprenticeship centers and have the ambition to start their own businesses. The project also targets young entrepreneurs 18 to 35 years old, already active but with the potential to further grow their activities.
Selection and interviews with fifteen young people at the end of vocational training and apprenticeship or young enterpreneurs that need to improve their activity.
Development of a questionnaire for business creation.
Carrying out feasibility studies of project ideas.
Analysis and feedback of the results of feasibility studies.
Organization of entrepreneurship training workshops.
Monitoring and evaluation.
Study Theme: -The main objective of the project is to support young people leaving technical, vocational or apprenticeship training to start a business in their profession. -Provide the tools needed to start and manage an own small business. -Develop entrepreneurial skills in young people. -Encourage initiative and strengthen the self-confidence of young entrepreneurs. -Encourage cooperative work and the creation of collaborative companies. -Exchange ideas and strategies with young entrepreneurs who have already carried out their own project. -Train in the application of environmental criteria
Accommodation: Accommodation conditions are generally rudimentary (especially in rural areas). The group is housed together in a house in which the volunteers have to share rooms (usually 2 to 4 rooms). We have small mattresses and plastic mats that will be used as bedding for the volunteers. Because the houses are often not equipped with beds. However, volunteers can provide small inflatable mattresses or small floor mats, sleeping bags, mosquito nets, etc. Volunteers prepare their own meals (breakfast, lunch and dinner) on site.The dishes are varied and diverse with local and imported ingredients.
Language: The languages of the site are English and French. However, we recommend to non-French speakers to having basic in French before arriving, because the official language of Togo is French. A large majority of local volunteers and local communities have a very low level in English.
Requirements: Astovot further encourages applications from volunteers with a strong interest in youth entrepreneurship and with management experience; this will be a great asset for the project. They can share their experiences with local volunteers and project beneficiaries. Local and international volunteers will be networked before the start of the workcamp, in order to share their experiences.
Approximate Location: Situated 120 km north of Lomé, the commune of Kpalimé is the ideal place for nature lovers and hikers who wish to discover beautiful mountainous landscapes and tropical flora. Numerous natural waterfalls will allow you to refresh yourself at the water's edge. Kpalimé is also home to the most important craft center of the country where a very large number of artists and craftsmen have settled. With about 101 088 inhabitants, Kpalimé is a tourist town in the Plateaux region. Chief-place of the Kloto prefecture, Kpalimé is home to numerous infrastructures
Notes: Usually the access to our international sites for international volunteers is by air. A member of the association, in charge of the welcoming, will pick up the volunteer at Lomé International Airport and will take care of finding a hotel for the volunteer if it's necessary to spend the night in Lomé, the capital of Togo. On the next day, he will find a taxi that will take the volunteer directly to ASTOVOT headquarters. The ASTOVOT headquarters is the meeting point for volunteers and also the starting point for the workcamp. (See more details in the INFOSHEET)