I remember - Digital, Dachau
Topic:
1: Antiracism, antifascism, remembrance
Special Topics:
COM_SCIOPS_CAMPS_NO_MORE_WAR_LABEL
Options:
Wheelchair Accessible
Work Types:
Study, discussion, research
Number of places still available:
6
Free places last update:
Jul 27, 2021
International age:
18 - 26
Required Language:
English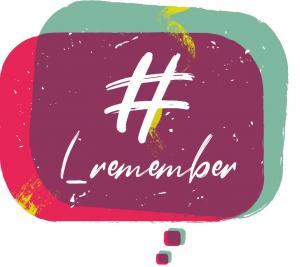 Description: The project "I_remember" (organized by KJR Dachau ) demonstrates how participatory digital remembrance work on subjects such as the history of national socialism, the Holocaust and its impact on the landscape of todays society can work. There are many digital offers dealing with these topics – it`s a Lab dealing with remembrance and encouragement! The KZ Dachau was the first concentration camp built by Nazi Germany in March 1933. More than 200,000 people from all over Europe were imprisoned here. Many prisoners died as a result of terror, inhuman forced labour, diseases, exhaustion and hunger.
Type of Work: In online seminars, videos, audios, and Social Media you will learn about the history of National Socialism through communication with survivors and through active participation in workshops. Current political situations will also be discussed. It offers the chance to bring together young people all over the world and encourage them to share their knowledge and activate them to discuss and meet each other.
Study Theme: NS history, change of perspective and a multi-layered discussion and elaboration of the contents, media education, digital remembrance work.
Accommodation: Your own home.
Language: English
Requirements: Open for everyone who is interested to meet us and to learn and share knowledge open for everyone interested in history and politics.
Organization Description: This workcamp is organized by the German branch of Service Civil International (SCI). SCI Germany was founded in 1946 and is approved as a non-profit organisation. We are one of the oldest peace and volunteer organisations. SCI Germany aims to promote peace, non-violence, international solidarity, social justice, sustainable development and cross-cultural exchange through international voluntary work. We cooperate with a network of branches and partners in more than 90 countries. Every year, SCI Germany organizes about 50 international workcamps in Germany.